06.11.2019
DATADVANCE User Conference 2019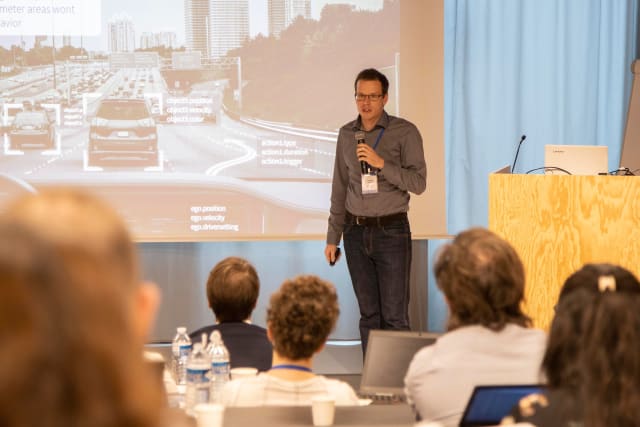 From 6th till 7th of November the founders of DATADVANCE invited us to their 2nd user conference to Paris. pSeven is a program for experimental space evaluation with which data can be analyzed and optimized.
The participating companies including the host presented their applications und results generated with the tool. Aside from topics like dimensioning of components, optimized box loading of radioactive substances and sound optimization of speakers, FDTech contributed with a specific topic on automated driving. Leonard Herrrmann gave a speech on space evaluation for virtual validation of highly automated driving functions by using pSeven. He presented, how the massive test effort can be reduced to the minimum with Desing of Experiments while maintaining the maximum of information. Background is the exponential test effort we have for driving functions steping from SAE Level 2 to Level 3. All in all the event was very successful. We were happy to be part of it and could make a lot of fruitful contacts.
Photos are courtesy of DATADVANCE.