31.12.2020
FDTech wishes you a happy New Year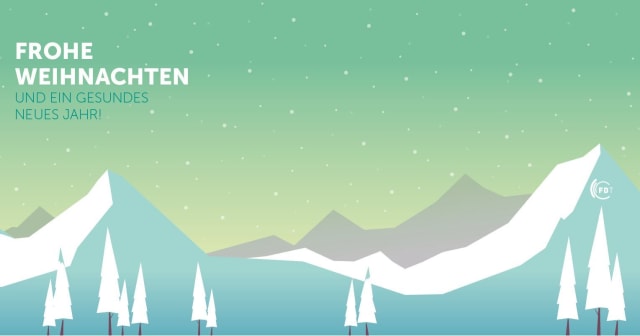 We thank our team and our business partners. The FDTech team thanks you for the excellent cooperation. We wish Merry Christmas to you and your family and a healthy start to the New Year. Enjoy the days off and recharge your batteries for business as well as an exciting and successful year 2021 privately.
2020 was definitely a very special year for each of us. In the beginning, few people probably would have expected us to face a pandemic. The challenging health situation was accompanied by severe economic cuts.
At FDTech GmbH we are very proud of our employees, how they dealt with the challenges. Thanks to the performance of our employees, we achieved a positive result at the end of this year despite Covid-19. Now our greatest wish is that we all stay healthy and get back together as the FDTech family in the New Year!