29.09.2021
FDTech at The Autonomous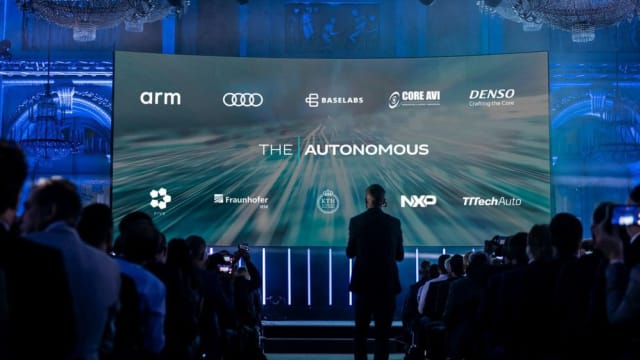 FDTech at the international The Autonomous Main Event for autonomous driving in Vienna. It was a great pleasure for us to have been part of the hybrid The Autonomous Main Event this year. The event took place both in the Vienna Hofburg and virtually.
It is considered the flagship event of the initiative, where representatives from all over the world meet to exchange ideas on the topic of autonomous driving. The community develops global reference solutions, in accordance with all relevant standards, to help shape safe autonomous mobility. From 10 a.m. this year, executives and experts were able to exchange information on the latest developments in Vienna, either on site or online.
FDTech not only acted as a participant, we also hosted the workshop "Analytics, Safety & AI, - Digital Twins for Simulation and Validation", which was already sold out in advance. The first part consisted of three lectures, presented by TraceTronic from Dresden, our CADA partner Baselabs and André Müller from our company. Michael Sachse acted as moderator of the workshop. The second part was followed by an open table discussion and summary of what had been heard.
"With over 500 participants from all over the world, 27 top speakers from the industry and a highly qualitative tech set-up, we are proud to set the standard for industry events in the field of autonomous mobility." Says Philip Schreiner as Head of the Autonomous. We are equally proud as FDTech to have contributed and supported the event and organisation. The event was all about collaboration between OEMs, suppliers, semiconductor manufacturers and tech companies on the challenges of safe autonomous mobility.