02.11.2021
FDTech celebrates 4 years!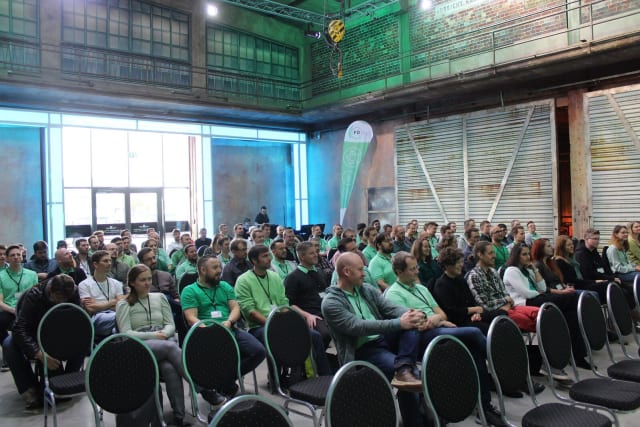 On Friday, 15.10.2021, the atrium at Kraftverkehr Chemnitz was lit up green. It was FDTech's birthday and we celebrated four years of company existence together with you. Colleagues from all locations met in Chemnitz and spent the day together.
We started with the 13th All Hands with some speakers from the team and the distribution of our new company backpacks. During the afternoon, one or the other round of table tennis or table football was played and a remote-controlled car was manoeuvred over a course. A retrospective with photos from the past and a photo box for new funny pictures also ensured a good atmosphere. The evening was accompanied by the band cosmic light, who lured many a dance muffle out of their reserve. In between, of course, there was also delicious food and everyone could eat their fill.

Thanks to all participants and co-creators for the great celebration!