10.01.2022
Our vision - your dream.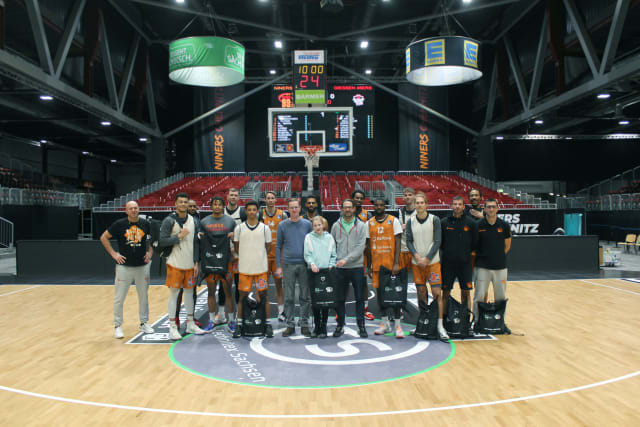 The Crunchtime Boys aka Niners Chemnitz deliver one exciting game after another.
We were recently allowed to visit the entire team in the Chemnitz fair hall and equip them with our FDTech x Niners backpacks. Thus we can make our close cooperation additionally visible. Besides we got a sneek peak into the training.
We thank them for the warm welcome and wish them good luck and strong nerves for the upcoming games!