10.10.2022
New team - same dream!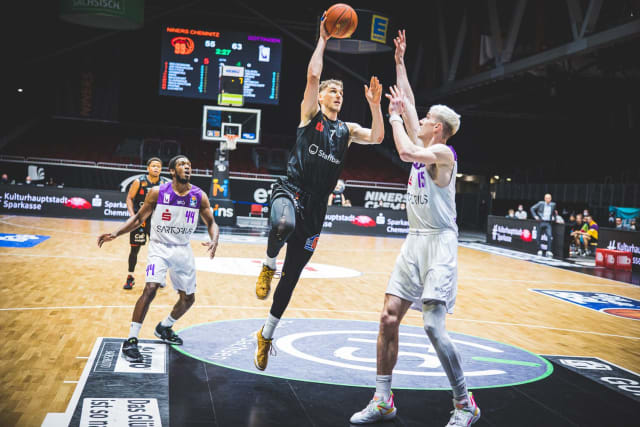 The new easycredit BBL season has started and we are again supporting the Chemnitz Niners. "Game on!" has been the motto for the Niners Chemnitz since the beginning of the month.
Also in this season the new team is highly motivated to prevail against their opponents. Therefore we can welcome many new faces in the team, which could already prove themselves in the first games. We congratulate in this course also Jonas Richter, colleague and now also captain of the Niners!
FDTech has followed the preparation and the first games with excitement and we are already looking forward to the next games. As sponsors we also support the club this year according to the motto "Support your locals".
It is very important to us to act as a partner for individual players outside the sport in the area of talent development. For example, we are supporting Jonas in gaining practical experience with us in the course of his studies.
We keep our fingers crossed and wish him great success!