16.08.2023
FDTech received visit from FDP members of the Bundestag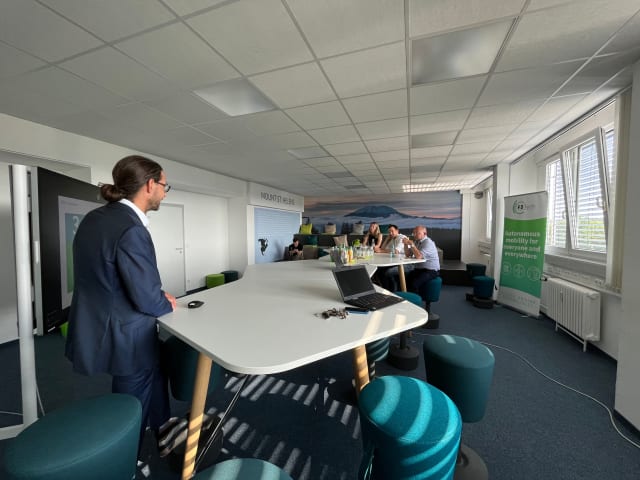 Last week, we had the pleasure of welcoming Frank Müller-Rosentritt (FDP member of the Bundestag) and Johannes Vogel MdB (Deputy Federal Chairman of the FDP and First Parliamentary Director of the FDP parliamentary group) to our company.
We were asked by Mr. Müller-Rosentritt, who wanted to introduce companies in the Chemnitz region to his FDP colleague, which are characterized by a special development. Besides other institutions, like the Technische Universität Chemnitz, we were also allowed to be a part of this visiting tour.

There was a one-hour exchange on various topics. Bert Auerbach, founder and CTO at FDTech gave insight into our work and know-how. In addition, the CADA - Chemnitz Automated Driving Alliance was presented. We also talked about current challenges in the industry. We were asked what wishes we have for the current policy and how we feel about the current political status. Again, examples on the topic of shortage of skilled workers and international skilled workers were included. In addition, the influence of political developments on future generations and gaps in the promotion of young talent were also addressed.

Mr. Vogel and Mr. Müller-Rosentritt seemed very interested, asked many questions and told us that the points mentioned would be passed on and taken to the committees.