30.08.2023
FDTech at The Autonomous 2023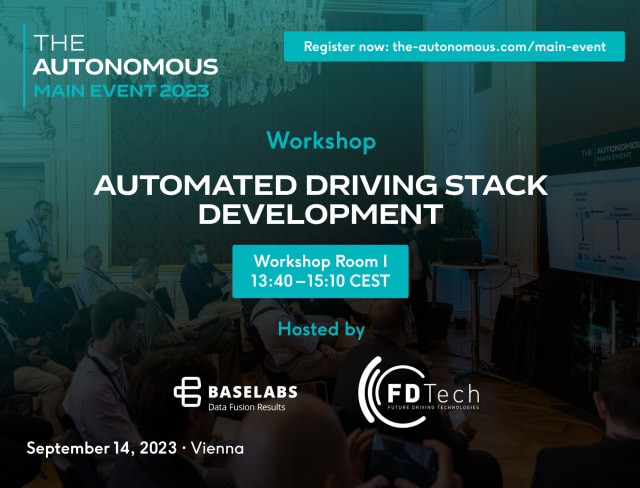 Get ready to take a deep dive with us into the gripping world of Autonomous Driving Stack Development.
We are delighted to announce that FDTech GmbH and BASELABS will be hosting one of the workshops at this year's The Autonomous Main Event.

The first steps in autonomous driving development like defining requirements are the most important and critical ones beside the algorithm/software development, system integration and validation. You get the chance of discussing a robust methodology to derive functional requirements, and to assess and validate those at the system level with us and other leading industry experts.

The workshop will include a brief introduction to the techniques and methods developed by FDTech and BASELABS, followed by a discussion about implications and possible hurdles of the presented development approach.

In preparation for our appearance at The Autonomous Main Event, we had the opportunity to speak with the organizers about our perspective on developments in autonomous driving. We are very proud of the result. Our CTO Bert Auerbach gives insight into our work and explains what we plan to do at the event. Have a listen and share your impressions with us.

Spotify: https://lnkd.in/epKr3mwR