18.09.2023
This was The Autonomous Main Event 2023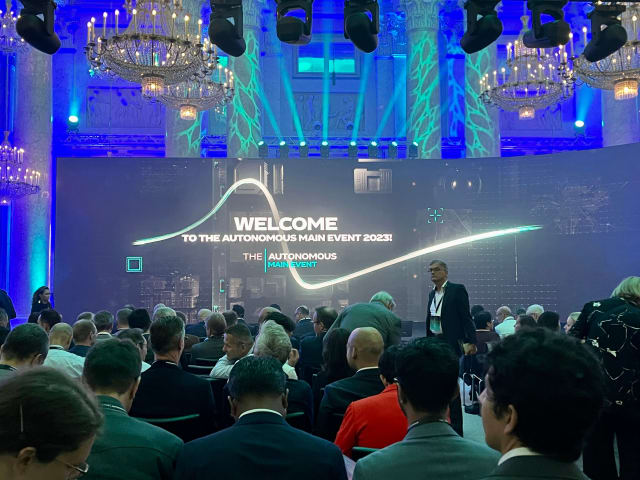 The Autonomous Main Event 2023 has once again connected numerous industry representatives from the world of autonomous driving technologies and we are very happy to have been a part of it.
Under the theme Beyond the hype - unlocking potential, numerous topics were highlighted. Where does the industry currently stand, what challenges do we see in the field of development? How can we collaborate to achieve the optimal result and shape the future of safe autonomous mobility. And finally, how can we derive insights from other technology developments.

In our workshop, which we have designed together with Robin Schubert (BASELABS) we gave an insight in our experiences throughout the years of developing autonomous driving algorithms, functions, and systems. We have discussed corresponding approaches to the challenges of autonomous driving. By embracing the concept in the loop we can check framework conditions as early as possible int the development process and safe time and money as well as reduce influences that slow down the project finalization. We will elaborate on these thoughts soon.