29.08.2018
Volkswagen Investment in FDTech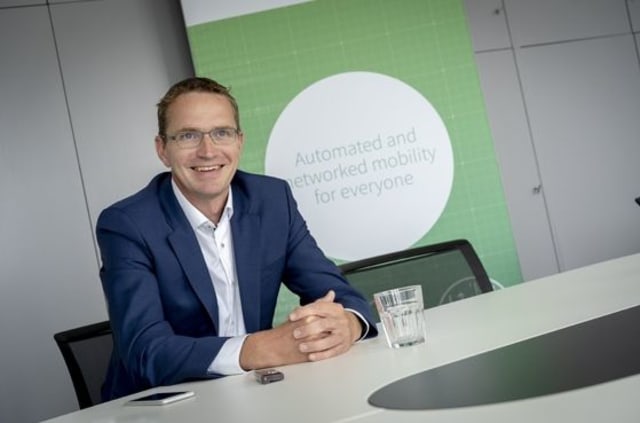 The Volkswagen Group has acquired a minority stake in the technology development com-pany FDTech GmbH. The company, which has its headquarters in Chemnitz and was estab-lished in 2017, currently employs about 30 experts and develops algorithms for systems in the field of automated and autonomous driving.
Friedrich Eichler, Head of Chassis Development of the Volkswagen brand, says: "We are working flat out to integrate highly automated driving in the next generation of Volkswagen cars. Through our participation in FDTech, we have gained further essential expertise. The company from Saxony is a fantastic example of the innovative power of German small and medium-sized companies. We will combine this innovative power with our performance capabilities as a global mobility company."
Karsten Schulze, Managing Director of FDTech, says: "We are a young, dynamic company with more than 20 years of experience in the field of driver assistance and automated driving. Our mission is to make automated, networked mobility available to everyone. The participation of Volkswagen will assist us in realizing our ambitious growth plans. We want to be one of the driving forces in automated driving in the technology region of Saxony."
FDTech holds expertise in the development of algorithms for automated driving, always with a focus on the practicality of series production. The company therefore provides key building bricks for the extension of current mobility and the reshaping of future mobility.
For more than 25 years, the Volkswagen Group has been a factor in the economy of Saxony. With about 10,000 employees, Volkswagen Sachsen GmbH operates two major production plants of the Volkswagen brand in Saxony, at Chemnitz (engine plant) and Zwickau (vehicle plant: Golf, Golf Estate). Up to 2020, the Zwickau vehicle plant is to be expanded to form the largest e-mobility center in Europe. The world's first vehicle based on the modular electric toolkit (MEB) will roll off the production line there at the end of 2019. The Transparent Factory in Dresden is being developed into the "Center of Future Mobility", where the e-Golf
is to be built and all electric vehicles of the Volkswagen brand are to be delivered to customers. Porsche Leipzig GmbH is also at home in Saxony, operating a vehicle plant with about 4,100 employees in Leipzig (Cayenne, Panamera, Macan).